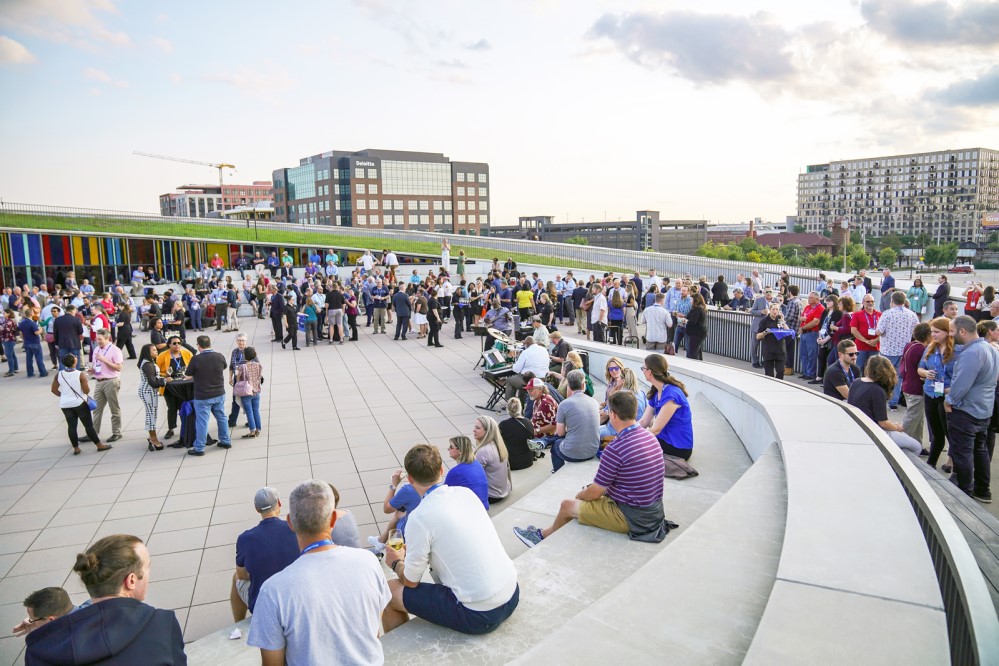 The ICMA Veterans Advisory Committee has a simple mission: enhance local government through the inclusion of veterans who share the passion, heart, skills, and knowledge to succeed in public service.
You might be thinking, "I get the 'passion' and 'heart for public service,' but do veterans really have the 'skills and knowledge' to succeed in local government?" The answer is a resounding "YES"!
With more than 200,000 service members returning to civilian life every year—not including those already living in your communities—this talent pool is second in number only to college graduates. The ICMA Veterans Advisory Committee advocates to all our members the value of the veteran talent pool, and the Saturday Night Reception at the 2022 ICMA Annual Conference in Columbus showcased this goal.
Tom Hogan and Charlotte Colley, co-chairs of the 2022 Conference Planning Committee, are strong supporters of service members and veterans, and through their leadership, the committee selected the National Veterans Memorial and Museum as the ideal location for our reception. At this fantastic location, and through the support of the Columbus Downtown Development Corporation, alongside Dana McDaniel and the volunteer team from the city of Dublin, the event was a celebratory and moving way to kick off the conference.
A truly unique national museum, it honors military veterans from all eras and all six branches of the United States Armed Forces: Army, Air Force, Navy, Marines, Coast Guard, and Space Force. In addition to the museum's permanent exhibits, the reception included an international digital display of ICMA members who once served their countries and are now serving their communities. According to museum staff member Lauren Hayes Schirtzinger, the idea for the museum came from the late Ohio Senator John Glenn. Senator Glenn was a decorated Marine Corps aviator and NASA astronaut who had a view of the previous veterans building from his downtown apartment, which was evidently nothing to brag about. He knew that the city of Columbus could do more to honor veterans, and used his influence and network to design the museum as a national memorial.
The memorial was a splendid place for catching up with colleagues old and new, while the rooftop provided a perfect venue for a jazz band performing in front of the Columbus skyline. A champagne toast to all public servants was given by new ICMA Veterans Advisory Committee chair Peter Troedsson. Major General (retired) Debbie Ashenhurst, Ohio director of the Department of Veterans Services, gave inspiring comments about how military skillsets seamlessly translate into local government careers. This rang especially true for the ICMA Veteran Local Government Management Fellows (VLGMFs), alumni, and prospective applicants in attendance. The VLGMF—a six month, DoD Skillbridge-approved program—provides transitioning servicemembers and veterans the opportunity to embed with a local government at no cost, all while providing service to their sponsor employer.
In commemoration of Veterans Day and Armistice Day this month, please take a moment to honor those who served or are still serving in the military. Just like our ICMA members, these individuals have a heart for service and want to make their communities a better place for all residents.
If you would like to hear more about hiring veterans or becoming a host for a Veterans Local Government Management Fellow, please reach out to Lynn Phillips, ICMA military programs manager, at lphillips@icma.org or (202) 962-3551.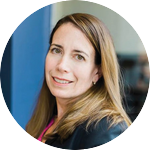 LYNN PHILLIPS is senior program manager of veterans, coaching, and scholarships programs for ICMA (lphillips@icma.org).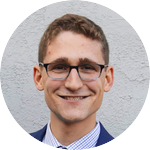 MYLES TUCKER is support services manager for the town of Needham, Massachusetts; is an officer in the Massachusetts Air National Guard; and is communications team leader of the ICMA Veterans Advisory Committee (mtucker@needhamma.gov).
New, Reduced Membership Dues
A new, reduced dues rate is available for CAOs/ACAOs, along with additional discounts for those in smaller communities, has been implemented. Learn more and be sure to join or renew today!