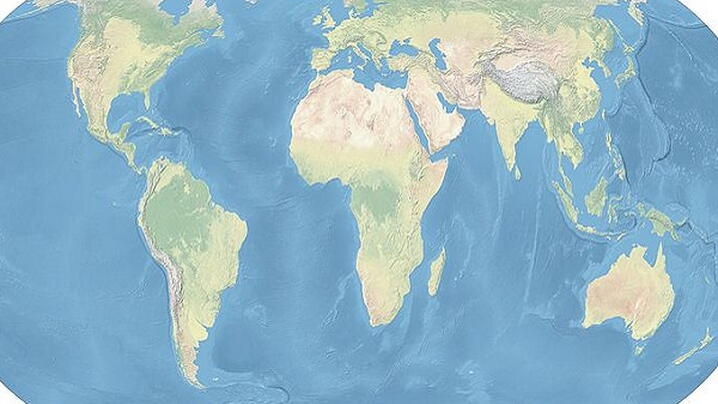 ICMA maintains close ties to state-based associations of local government professionals through its regional relationship management efforts supported by a network of ICMA regional vice presidents, regional directors, and other dedicated ICMA staff who serve as liaisons. In addition, ICMA maintains formal relationships with 39 international and multinational affiliates. ICMA strives to closely align its work with all affiliate groups and to measure progress over time. Formal affiliation agreements provide a framework for documenting how we work together to build on key strategic initiatives. Through these agreements we can collaborate to set specific, mutually beneficial goals.
The purpose of these affiliate relationships is twofold:
To reinforce the importance and value of the relationship between ICMA and affiliated associations, and the value of belonging to both.
To complement the support and delivery of services to local government management professionals.
Our goal is to complement one another's efforts, grow our respective memberships, and share resources.
Areas of specific emphasis include:
Ethics
Leadership and Professional Development
Advocacy for the Profession
Membership Development, Engagement, and Support
ICMA Governance
Inclusiveness and Diversity Initiatives.
Leadership
ICMA and state associations collaborate on promoting and celebrating the highest ethical standards of professional behavior, and promotion and defense of the council-manager form of government. Joint professional development activities will underscore a commitment to lifelong learning. Through advances in technology, ICMA and state associations can more effectively gather and share information, so that together we become the preeminent source of information about leadership and management of local government. ICMA is committed to highlighting to all local government professionals the value of belonging to their respective state association and to ICMA.
Professional Development
ICMA also works closely with affiliate association staff to assist with conference program planning, ensure ICMA leadership representation at meetings, and support the network of staff in association management practices.
State Associations
National and Equity Affiliates
International Affiliates
ICMA maintains affiliate relationships with local government professional organizations worldwide. These mutually beneficial partnerships are formalized by signed agreements that commit both organizations to:
Collaborate in the exchange of leading practices and expansion of each organization's knowledge base.
Expand the international perspectives of each organization's individual members.
Join resources where appropriate to more effectively foster professional local government management worldwide.
In maintaining these relationships, senior officials of each organization attend each other's conferences; liaisons assigned by the ICMA International Committee and organization staff establish annual work plans and contribute to each other's publications; and members engage in one-on-one exchanges.
Upcoming Events
The events below are upcoming international local government association events. Please visit the event websites for more information.
November 22-24, 2023
March 21, 2024
April 18-19, 2024
May 30, 2024
June 2-5, 2024
June 6-9, 2024