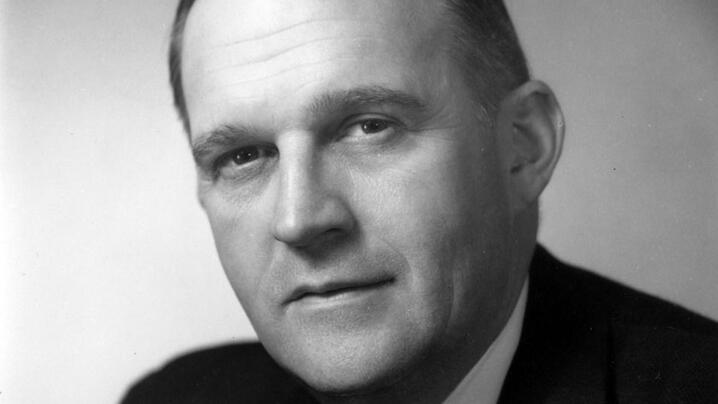 About the Program
Former ICMA member James Kean began his career working as an intern for E. Robert "Bob" Turner, while he was city manager of Boulder, Colorado. Turner's local government career spanned several decades and, in addition to Colorado, took him to Oregon, Michigan, California, and Ohio. He also served as president of ICMA in 1973.
After becoming an assistant and then acting city manager of Boulder, Kean ultimately left local government to become an entrepreneur. He believes that the lessons he learned from his mentor Bob Turner prepared him for a successful career and a life of integrity and passion.
Kean established a $750,000 endowment in Bob Turner's name to ensure high school students each year have the opportunity to serve a local government as interns under the guidance of ICMA member mentors. Kean believes that it is the ICMA Code of Ethics and the core values shared by ICMA members that inspired Turner and others like him to nurture the next generation of local government professionals and establish a legacy of public service leadership.
An important ICMA organizational priority has been to reach students prior to graduate school to introduce them to local government earlier in their educational careers. The Bob Turner Scholars Internship Program makes that objective a reality. By partnering with local governments and the city manager's office, the program offers an internship experience that not only demonstrates the nuts and bolts understanding of what city managers do, but how they do it—the core values that guide their management practices and inform their decisions. Interns will benefit from direct mentoring from city managers and will be part of a cohort nurtured by ICMA staff who will provide resources and opportunities for ongoing connections. Host communities will receive up to a $2,500 stipend per intern upon completion of the summer internship.
Looking Forward
We just wrapped up the 2023 summer pilot program with Boulder, Colorado; Issaquah, Washington, and State College, Pennsylvania, and are looking for a few communities from each ICMA region to participate in a growing program for 2024.
Learn more about our pilot program »
Questions? Contact ICMA at careers@icma.org.