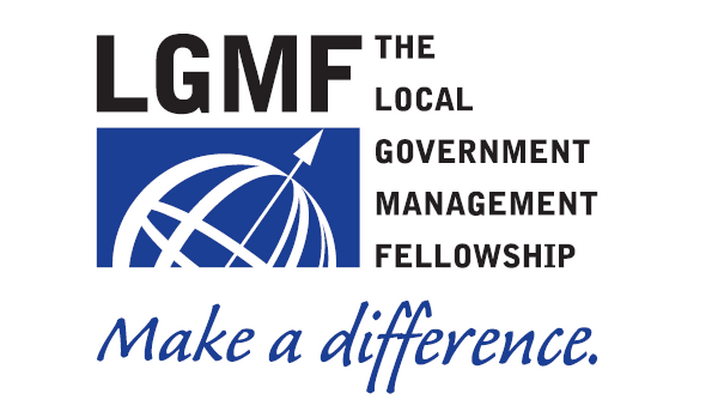 The Local Government Management Fellowship (LGMF) is a career-development opportunity designed to attract recent MPA/MPP (or related programs) graduates to be placed in full-time management-track local government positions. Finalists are selected based on academic performance, demonstrated leadership potential, commitment to public service, communication skills, initiative, creativity, and positive attitude. They then interview for 12-month fellowship appointments at local governments across the country, during which they receive direct mentorship from a senior government leader at the organization. (Appointments may be extended beyond the one-year term.) Since the program's launch in 2004, many alumni fellows are now in chief administrative officers or assistant chief administrative officers; many others are in senior positions in local government. See where fellows are now. 
Eligibility Requirements
To be eligible to participate in the Local Government Management Fellowship, an applicant must:
Be a recent graduate or student enrolled in a public administration, public policy, or related field master's degree program.
Satisfy all of the requirements for their degree program by August 31 of the year of the fellowship.
Have no formal local government management work experience.
Be eligible to work in the United States.
Complete the LGMF application by the closing date.
Salary and Benefits Packages
Salary and benefits packages for fellows vary based on a number of factors and are determined by the host city. Both will be discussed with fellows at the end of the interview process, if they are to be offered a position with the host city.
ICMA Benefits
Those individuals placed in an LGMF host community receive:
Complimentary ICMA membership for two years.
Complimentary registration to the ICMA Annual Conference.
Complimentary registration to an ICMA regional conference.
Complimentary access to ICMA's Management Assessment.
Complimentary subscription to PM magazine.
Questions? Contact ICMA at lgmfprogram@icma.org.
Related Content:
---