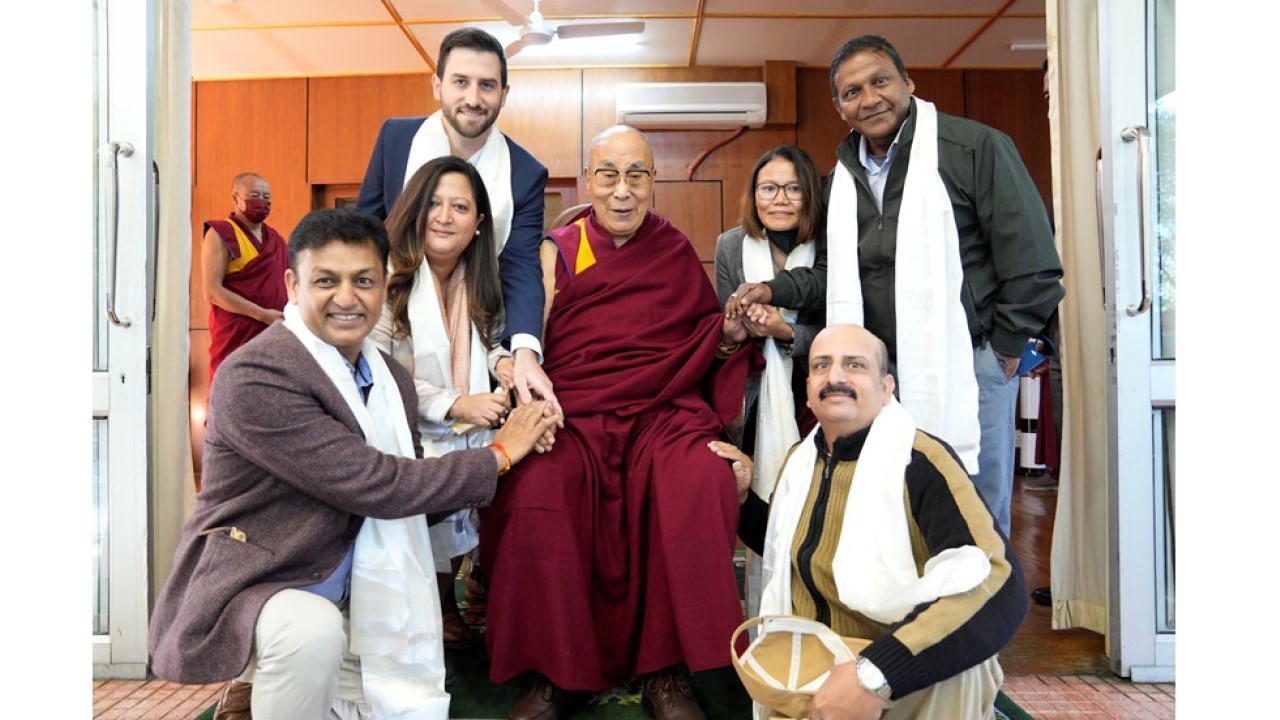 Shortly after arriving in India for a two-week project trip, ICMA staff Shraddha Kharel-Pandey and David Lang were surprised to learn that they were invited to meet with one of the most influential leaders of the twentieth century: the Dalai Lama.
Early on a Friday morning, Shraddha and David trekked to the Dalai Lama's personal residence in the foothills of the Himalayas, passing through the entry way to Namgyal Monastery, a popular pilgrimage site for Tibetans and Buddhists around the world. They were joined by staff from ICMA's India field office as they progressed through security checkpoints before finally meeting face-to-face with the 87-year-old spiritual leader of the Tibetan people.
Since October 2021, ICMA has worked with the National Democratic Institute (NDI) and U.S. Agency for International Development (USAID) to assess and strengthen the capacity of the Central Tibetan Administration (CTA), which represents and delivers services to the Tibetan diaspora. The five-year project helps advance USAID's special objective of strengthening the economic and cultural resilience of Tibetan communities residing in India and Nepal.
After exchanging pleasantries, the Dalai Lama thanked everyone personally for the work of ICMA on the project, which to date has consisted of assessing the CTA's institutional capacity in terms of data management and human resources, drafting global information systems (GIS) maps of Tibetan settlements through ICMA's project partner Urban Management Centre (UMC), and redeveloping key institutional curriculum and trainings.
In the near future, ICMA-led activities will strengthen the CTA's capacity for facilitating local economic development and public-private partnerships across the Tibetan diaspora, and support digitizing and streamlining key operations.
For more information on ICMA's role on the USAID-funded Central Tibetan Administration Capacity Building and Sustainability Initiative (CTA-CBSI), visit icma.org/cta-cbsi.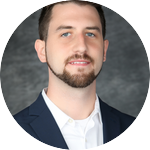 DAVID LANG is a program manager on ICMA's Global Programs team. He currently helps manage two USAID-funded programs: Indonesia ERAT (Local Governance Enabling Environment) and India CTA-CBSI.
New, Reduced Membership Dues
A new, reduced dues rate is available for CAOs/ACAOs, along with additional discounts for those in smaller communities, has been implemented. Learn more and be sure to join or renew today!