In the hundreds (probably now thousands) of conversations I've had with local government leaders around the world, there is an amazing convergence in answers to the question, "Why this profession?" While they may use different phrases, examples, even languages, it boils down to the desire to make a difference, to improve the lives of the people they serve. As a boy growing up on the outskirts of Detroit, I knew I wanted that. I just wasn't sure how to go about doing it until I encountered the profession of local government management.
Leadership Strategies for Economic Growth
Like most of our members, it wasn't until I went through my MPA program and got some experience working in the office of the city manager that I had the tools to begin to put the vision of improving my community into practice. As leaders, one of the key tools in our arsenal is economic development. In every community—large, small, wealthy, impoverished, urban, suburban—attracting jobs and growing the local economy becomes one of the most high-impact ways to directly enhance the living conditions of residents. I have found that the underlying strategies for building the local economy mirror the leadership strategies required in other key areas of the role of city manager:
Stay constantly connected with residents across all demographics and sectors. Be seen and listen to their needs and the obstacles preventing them from thriving, as well as what is working.
Nurture the local government staff. Help them to see that in every role there is an economic development component, from uncovering new ideas to removing roadblocks that diminish successful commerce.
Help elected officials make the best policy decisions possible by sharing the information learned from residents and staff members.
Innovative practices and ideas can come from anywhere regardless of geographic and societal boundaries, so it's important to look beyond and have a broad vision.
Find ways to include rather than exclude, to tap into the potential that lives within each individual resident if they are given the chance to participate.
Look at economic development decisions through the lens of its impact on the environment as well as the local culture. This in particular takes courageous leadership. I have found that sometimes we local government managers underestimate the influence we have in negotiating with the private sector. Business sector CEOs, like public sector CEOs, face the challenge of not only balancing the priorities of multiple stakeholders, but also addressing a broad array of environmental, social, and governance issues. Finding areas of common ground can take time and creativity.
ICMA's Work in the Philippines
I was fortunate enough this past month to travel with the ICMA Executive Board and our International Committee to the Philippines, where ICMA has been working for several decades to help build capacity in local government best practices. One of our longest running projects, which wrapped up just last year, was to promote broad-based and inclusive growth through secondary cities outside of Manila that can serve as engines of economic expansion.
I am extremely proud of the work our staff and ICMA volunteer members have done in the region over the years. But I have to say I am truly astounded by the work of the local leaders in the Philippines who have demonstrated creativity on every level—from finding cost effective ways of dealing with wastewater treatment to making advances in the development permitting process that would be the envy of any American city. These and many other changes have been made in a relatively short period of time, often less than five years.
At Binuatan Creations, we were able to see firsthand how ICMA, through the USAID-SURGE project, supported women to improve their capacity for entrepreneurship, enabling them to enhance their technical and entrepreneurial skills, access new markets and business practices, and pivot their businesses to the digital space. The success stories are too numerous to mention, but many achievements have come in the face of rising seas resulting from climate changes. ICMA Florida members have partnered with their Philippine counterparts to share climate mitigation strategies that have benefited both regions.
Our experience in the Philippines reinforced the message that has come from every international trip I have taken over the past seven years. We operate in a totally integrated world economy and to bring prosperity to our hometowns, we benefit immeasurably when we connect and exchange ideas with local government professionals outside of our perceived geographic boundaries.
This April 2023 issue of PM is focused on finance, budgeting, and economic development and there are a significant number of resources on our website and in our bookstore on these topics as well. In terms of building our local economies in a responsible, inclusive, and inspiring way, the local government leader can be the quintessential difference-maker.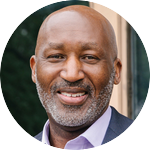 MARC A. OTT is CEO/Executive Director of ICMA, Washington, D.C.
New, Reduced Membership Dues
A new, reduced dues rate is available for CAOs/ACAOs, along with additional discounts for those in smaller communities, has been implemented. Learn more and be sure to join or renew today!