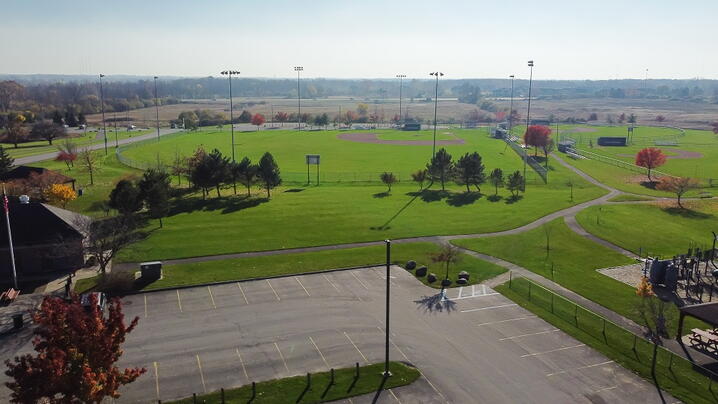 Sponsored content powered by KemperSports.
 
Creating and sustaining communities where people want to live, work, and play is the goal of every community leader. An increasing number of city and county leaders across the country are seeing the opportunities sports tourism and the youth sports industry offer for their communities, and we are seeing a boom in the development of new sports complexes nationwide. If your community is considering developing a new youth sports complex, here are the advantages to doing so and best practices to consider before moving forward with the project.
The Value of Sports Tourism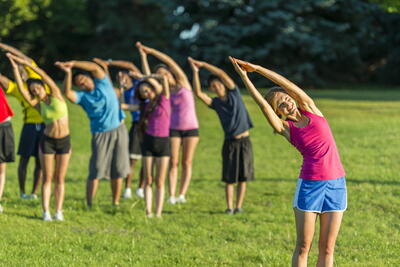 Beyond bringing communities together through shared experiences, sports tourism acts as a catalyst for economic growth and community development. The multifaceted value that sports tourism brings to local communities includes its impact on businesses, culture, infrastructure, and the overall socioeconomic landscape.
Revenue Generation and Job Creation
Sports tourism attracts visitors from far and wide, injecting a significant financial boost into local economies. Visitors spend money on accommodation, food and beverage, transportation, and entertainment, which, in turn, supports local businesses and stimulates growth. According to Sports ETA's State of the Industry Report for 2021, total direct spending associated with the sports tourism sector amounted to $39.7 billion in 2021, generating a total economic impact of $91.8 billion. This included 635,000 full- and part-time jobs and $12.9 billion in tax revenue. Sports events also promote volunteerism as large-scale events often require and benefit from the support of volunteers, which drives greater community engagement.
Infrastructure Development
Hosting sports events on a local, regional, or national scale often necessitates infrastructural improvements such as hotels, dining and entertainment venues, green spaces, and transportation systems. These infrastructure upgrades have a lasting economic impact, benefiting residents long after sports events conclude.
Destination Promotion
Attracting visitors to your community also provides a unique and powerful platform to highlight your local culture, heritage, and community traditions. This builds and instills a strong sense of community pride among residents as sports events often deepen connections and promote social engagement among community members.
Extension of the Tourist Season
Sports events can help extend the tourist season beyond the traditional peak periods, attracting visitors to a community during off-peak times and generating additional revenue.
Promotion of Active and Healthy Lifestyles
Sports tourism not only provides opportunities to celebrate favorite pastimes, but it also promotes active and healthy lifestyles that help create strong, vibrant, and inclusive communities for residents of all ages. Events focused on sports, health and wellness, and recreational activities can inspire both residents and visitors to embrace an active and healthy lifestyle.
The Power of Youth Sports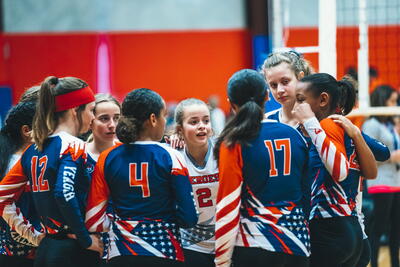 In every local community, youth sports play a pivotal role in shaping the lives of young individuals while also promoting a sense of belonging and unity among residents. Beyond promoting active and healthy lifestyles, youth sports encourage personal growth, promote teamwork, build character, develop leadership skills, and foster inclusivity and diversity.
Given the incredible growth of youth and amateur sports and boom in sports complex developments to host youth sports activities and competitive amateur tournaments, it is clear community leaders are seeing the value that youth sports bring to local communities, having a positive impact on individuals, parents, families, and the community at large.
By the Numbers
According to Sports Business Journal research, more than $9 billion has been committed since 2017 to building venues that cater to youth and amateur sports. When coupled with the fact that youth sports generate over $30 billion in spending today, and are projected to generate $70 billion by 2026, it is clear this is a growing business.
Best Practices and Tips for Community Leaders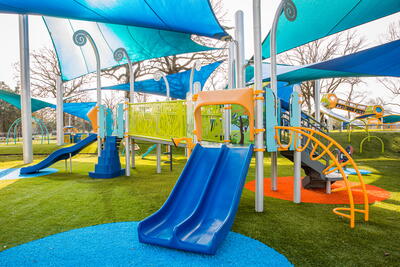 Developing a youth sports complex is a significant endeavor that requires careful planning and consideration. Here are helpful tips a municipality should consider prior to developing a complex:
1. Needs Assessment: Conduct a thorough needs assessment to determine the demand for diverse types of youth sports and recreational activities in your community. Identify the age groups, sports preferences, and facility requirements to ensure the complex meets the actual community needs.
2. Community Engagement: Involve your community, especially parents, coaches, athletes, and other stakeholders, in the planning process. Their input can provide valuable insights into the types of facilities, amenities, and programs that would be most beneficial.
3. Master Plan: Develop a comprehensive plan that outlines the layout, design, and features of the sports complex. This plan should consider the various sports fields, indoor facilities, parking, pathways, seating areas, and any additional amenities.
4. Budget and Funding: Determine the budget for the project, considering both initial construction costs and ongoing maintenance expenses. Explore various funding sources, such as grants, private sponsorships, public-private partnerships, and community fundraising efforts.
5. Location Selection: Choose a suitable location that is easily accessible and centrally located within your municipality. Consider factors such as transportation, proximity to other recreational assets, and the potential impact on nearby residential areas.
6. Environmental Impact: Preserve green spaces, consider energy-efficient design, and implement sustainable practices.
7. Multi-Sport Facilities: Design the complex to accommodate a variety of sports and recreational activities. This maximizes the utilization of the complex and makes it more versatile for different age groups and interests.
8. Amenities and Services: Consider including amenities such as restrooms, concessions, picnic areas, playgrounds, and multipurpose rooms. These facilities can enhance the overall experience for both participants and spectators.
9. Accessibility: Ensure the sports complex is designed with accessibility in mind. This includes wheelchair ramps, accessible parking, and facilities that cater to individuals with disabilities.
10. Safety and Security: Prioritize the safety of participants, spectators, and staff.
11. Parking and Traffic: Plan for sufficient parking spaces to accommodate the expected number of visitors. We often suggest planning for four spaces per 1,000 square feet for indoor complexes and 100 spaces per field for outdoor complexes. Address potential traffic congestion issues by designing appropriate entry and exit points.
12. Programs and Partnerships: Create a diverse range of youth sports and recreational programs to cater to various interests and skill levels. Collaborate with local sports organizations, schools, and clubs to develop partnerships that enhance program offerings.
13. Long-Term Sustainability: Think about the long-term sustainability of the complex. Develop a plan for generating revenue through facility rentals, tournaments, events, and sponsorships to cover ongoing operational costs.
14. Management: Consider partnering with a third-party management company. Management companies specialize in operating sports complexes and recreational facilities. They can bring a wealth of expertise and experience in managing various aspects of the facility including maintenance, programming, marketing, and customer service.
By carefully considering these tips and involving relevant stakeholders, a municipality can develop a youth sports complex that truly benefits the community and provides a positive and engaging environment for youth sports and recreational activities.
Next Steps
If your community is exploring developing a new youth sports complex or you have an existing project or property that could benefit from facility development or property and experience management expertise, stop by booth #328 at the 2023 ICMA Annual Conference to connect with Steve Goris or one of our KemperSports team members. We would love the opportunity to learn how we can help you.
New, Reduced Membership Dues
A new, reduced dues rate is available for CAOs/ACAOs, along with additional discounts for those in smaller communities, has been implemented. Learn more and be sure to join or renew today!