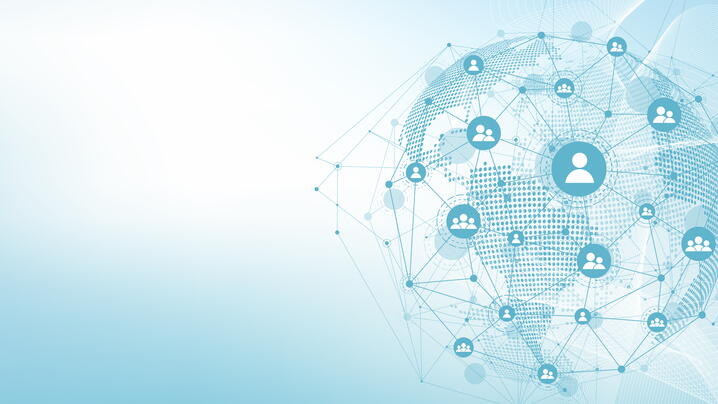 For 108 years, the ICMA Annual Conference is where thousands of local government management professionals have gathered to share and get new ideas, strategies, resources, and solutions for managing local governments. With four and a half days of learning, inspiration, and connection, attendees leave equipped with the tools and support they need to make their communities better places to live, work, and play. 
In line with ICMA's commitment to being the home for local government professionals worldwide, we have curated 17 unique events geared toward global knowledge sharing and one-of-a-kind networking opportunities with attendees from around the world. These events include education sessions (also available on-demand), meetings, receptions, and a post-conference study tour, to provide a unique learning and networking experience to fit every attendee.      
Education Sessions
Even though the 500,000+ local governments around the world operate under different systems and structures, the issues they are facing have common threads. No matter where you are from, we have developed education sessions that are designed to spark ideas for new solutions to old problems, glean helpful insight from colleagues around the world, and learn how local governments in the United States have benefited from adopting a global mindset at the local level.  
County Administrators of the Future: The chief administrative officer role has changed dramatically over the course of the pandemic. This session spotlights leadership trends in this changing landscape as well as case studies from a Canadian perspective, illustrating how these new trends can manifest themselves and the positive impact they can make on the role of the chief administrative officer and community as a whole. 
How U.S. Border Cities Are Responding to Migrants, Refugees, and Asylum Seekers: The United States and Mexico border is a major entryway for migrants, refugees, and asylum seekers into America. This session explores how to respond to the needs of these new residents, while maintaining a high quality of life in your community and coordinating efforts with public and private partners.  
Alternating Between Floods and Drought: The Role of Chennai City in Mitigating and Adapting to Climate Change: Chennai, home to 8.5 million people, is the fourth largest city in India and has increasingly faced the brunt of climatic hazards over the past two decades. This session uncovers how to decode complex institutional ecosystems to implement local climate action plans and develop interventions for improved climate resilience of traditionally underserved areas in your community. 
How Does a Small Council from Northern Ireland Become One of the Top Performers in the UK?: Antrim and Newtownabbey Borough Council was established on April 1, 2015, a result of local government reform and the merger of two councils. This session dives into the interwoven and agile approach that Antrim and Newtownabbey Borough Council has taken to earn its place as one of the Top 10 Councils in the UK for recycling, and how they became ranked regionally as the top performing council in relation to attracting investment, jobs, and turnaround times for processing planning applications.  
Local Governance Perspectives and Tools from ICMA's Global Programs: ICMA has implemented, with funding from the United States Agency for International Development (USAID), four major projects; Cities for Enhanced Governance and Engagement (CHANGE), Local Governance Enabling Environment (ERAT), Central Tibetan Administration Capacity Building and Sustainability Initiative (CTA-CBI), and Clean Cities Blue Ocean (CCBO). This session highlights the vast achievements and key takeaways from these initiatives. 
Leading in a Complex Political Environment in Northern Ireland: Leading a political organization in Northern Ireland requires visionary leadership and a determination to put people and outcomes ahead of political tensions, organizational boundaries, and bureaucracy. This session uncovers how the delivery of a major, strategic, and complex transformational change program can positively impact the choreography, pacing, decision making, and sequencing of change to elevate service delivery to a new level of success in terms of community benefits and outcomes.  
U.S. and European Local Government Programs and Services in Support of Refugees, Immigrants, and Asylum Seekers: Communities across the globe are receiving and integrating refugees, immigrants, and asylum seekers into their societies in a variety of ways. This session shares the programs and initiatives that cities in Europe and the United States are using to support and help integrate these new residents through language classes, vocational training, job search assistance, business assistance, and cultural learning.  
International Strategies and Initiatives in Support of Economic Development: Local economic development can benefit greatly when local leaders think globally. This session gives firsthand accounts of the benefits that local governments can experience from having their own international development strategies to both promote foreign direct investment in their communities and provide opportunities for businesses in their communities to expand their markets abroad.  
Political vs. Administrative Dichotomy in Local Government: A view from Africa: Several countries in Africa have been managing the tension that exists between politics and administration in the implementation of their responsibilities to serve their communities. This session applies a local government perspective to managing these tensions, prioritizing service delivery, and implementing local public policies. 
Ramallah's Resilience Journey, How We Learned from Different International Best Practices and We Created Our Own City Vision: Ramallah has become a model sustainable city, not only for the region, but also worldwide. This session provides insight from Ramallah's framework for city planning, which focuses on the three main dimensions of sustainable development: social inclusion, economic development, and environmental protection, as well as culture, which Ramallah has added on as a fourth dimension.  
Meetings
Meetings at the ICMA Annual Conference are the perfect opportunity to learn from your peers and let your voice be heard. Each ICMA Annual Conference meeting covers trending topics that help you see these issues in a whole new light, while hearing from and sharing with fellow attendees. The following list of meetings cover global issues related to the work of ICMA's International Committee, providing continued support to Ukrainian local governments, and strengthening good governance. 
International Committee Meeting: The ICMA International Committee serves as an advisory body to the ICMA Executive Board on a range of international matters and works to communicate the value of having an international perspective to members, state associations, and affiliate organizations. This meeting of ICMA's International Committee provides an overview of ICMA's Global Engagement Strategy, reviews the committee's current work including fellowships, and provides updates on ICMA's regional efforts in Europe and Mexico and international technical assistance.  
ICMA Ukraine Meeting: On February 24, 2022, Russia invaded Ukraine. This war has impacted municipalities in very different ways, with some communities suffering tremendous loss of lives and destruction of critical infrastructure, while others are providing housing and support to internally displaced persons. This meeting uncovers how ICMA and its members have been and can be more supportive of Ukrainian local governments and how ICMA can back Ukrainian local governments in both short-term reconstruction needs and longer-term economic development and recovery objectives. 
Global Good Governance Meetup: The importance of establishing, maintaining, and strengthening good governance is echoed in communities around the world. This meeting includes colleagues from municipal associations and local governments around the world who will share their challenges, successes, and best practices around strengthening good governance. 
Receptions/Meet and Greets
Receptions and meet and greets at the ICMA Annual Conference provide a unique opportunity to meet and network with your peers from around the world.  
ICMA Global Reception: Join representatives from local government associations worldwide and other international attendees for ICMA's Global Reception. Stop by to have dessert, enjoy a drink, and connect with individuals from around the world.  
Japan Night: Join the Japan Local Government Center for a networking reception aimed at strengthening local government relationships between Japan and the United States. 
Global Meet and Greets in the ICMA Pavilion: Join in two Global Meet and Greets at the ICMA Pavilion in the Exhibit Hall on Monday, October 2, 11:30 a.m.-12:30 p.m. and Tuesday, October 3, 11:30 a.m.-1:30 p.m. 
Post-Conference Study Tour
Still energized from your week at the ICMA Annual Conference and want to keep the knowledge sharing and networking going? Then join in the 2023 Post ICMA Annual Conference Study Tour organized by ICMA Europe for delegations from outside of the United States. This study tour will take place Wednesday, October 4, through Sunday, October 8 and will tour Austin, Seguin, and Fort Worth, Texas. This study tour covers international cooperation in projects, town twinning, transparency, open government, transparent governance with civic engagement, smart-cities projects, and experiences and best practices exchange from U.S. self governments. Contact Peter Agh to secure your spot! 
New, Reduced Membership Dues
A new, reduced dues rate is available for CAOs/ACAOs, along with additional discounts for those in smaller communities, has been implemented. Learn more and be sure to join or renew today!