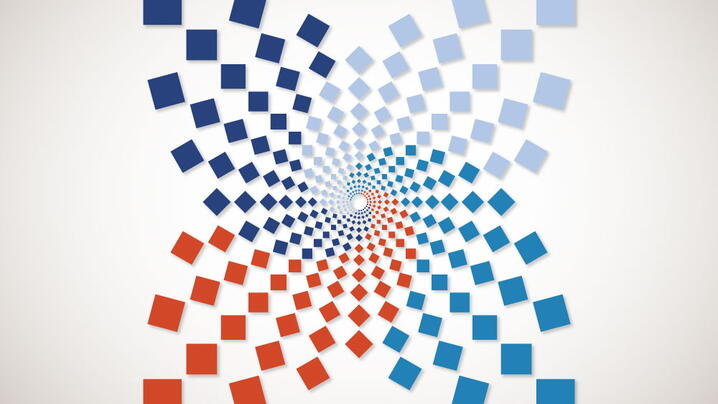 Justice too long delayed is justice denied. — Dr. Martin Luther King Jr.
I have a deep understanding of my history because I know who I come from. My mother is African American, and my father is Haitian. The Haitian people fought against their enslavers, the French, and won their independence. African Americans fought, too, although the history of slave revolts in the United States is often muted. Most Africans who came to the Americas during the transatlantic slave route died, their bodies were thrown overboard, and their histories were erased. The small percentage of Black people who made it to the Americas were sold to plantations without regard to family or tribe and children were often ripped away from their mother's love and protection and sold to the highest bidder.
Somehow, we survived.
Maybe it is because of the injustice I see so often displayed in the media or maybe it's because it is Black History Month, but every day I go out into the world with the weight of my ancestors' struggle for freedom sitting on my shoulders. I pick up my morning iced latte, go to work, and give my best in every aspect of my life because I know I have a greater purpose. My ancestors went through inhumane abuses so that I can have freedom and the right to justice.
I work at the city of Fort Lauderdale and my mission is to prevent and remedy unlawful employment discrimination and advance equal opportunity for all in the workplace. I believe I have found my calling. I oversee the Office of Professional Standards, investigate employee discrimination claims, and aim to instill a framework for DEI in our organization. There is a lot of work to be done but I am hopeful and excited for the future.
Lately, I have been thinking about Dr. Martin Luther King's Letter from Birmingham Jail. In his letter, he voiced his concern over the plight of historically marginalized people and those denied their basic civil rights. He mentioned that they were tired of hearing the word "wait." The line from King's Letter from Birmingham Jail that stuck with me the most was "justice too long delayed is justice denied."
I work carefully but I believe in solving claims of discrimination or harm expeditiously. Others may not like the pace at which I move, but again we are tired of waiting for justice.
I used to teach tenth grade world history and my students would tell me stories of how they would go home to a dark street because they had no streetlights in their neighborhood. Their stories stirred an intense desire in me to change the world in which we live.
I thought I could make the world a better place, one community at a time, so I went back to my alma mater, earned a master's in public administration, and aimed to find a job in local government because local government directly affects people and their day-to-day lives. The work that I do could not have been done without the lives of the women and men who have fought to pave the way for me. We mustn't forget our history and how it directly affects our lives today.
On August 28, 1963, civil rights leaders marched to Washington, D.C., demanding justice and human rights. The protest saw more than 200,000 brave men and women take to the streets for freedom and the right to exist. During the march, King delivered his "I Have a Dream Speech" to an eager crowd. This was a momentous turn in our history; however, we must not forget that women were told not to speak at this event and were only allowed to sing.
The march pressured the John F. Kennedy Administration to enact a federal civil rights bill in Congress. With mounting pressure from the demonstrators, the press, and liberal supporters, Kennedy was slated to pursue the civil rights bill. Unfortunately, on November 22, 1963, President Kennedy was assassinated in Dallas, Texas, and because of his assassination, many lost hope that the federal bill would ever become law.
However, in 1964, President Johnson signed into law the Civil Rights Act of 1964. One section of the Act, referred to as Title VII, prohibits employment discrimination based on race, sex, color, religion, and national origin.  The Act also created the Equal Employment Opportunity Commission (EEOC) to enforce Title VII and eliminate unlawful employment discrimination.
Furthermore, in 1966, three EEOC field offices opened including one in Dallas, Texas, the city where President Kennedy was assassinated. The EEOC works closely with state and local government agencies that offer protection against job discrimination. State and local governments can participate as independent EEOC's through proper filing. In 2002, The Fort Lauderdale City Commission created the Office of Professional Standards as the city's EEOC through city ordinance with the help of Judge Henry Latimer, who was the first African-American circuit court judge in Broward County.
As the professional standards program manager, I am faced with a history of progress, and I have a deep desire to serve justice for those who have been discriminated against. What do I do with all of that? I keep pushing forward to serve those in need, fulfill my dreams, and ensure a better world for future generations because "justice too long delayed is justice denied."
---
On March 8, 2023, the third annual SheLeadsGov Virtual Forum, Balancing the Blur: Be a Leader in Your Personal and Professional Life, will provide a unique professional development opportunity to renew your vitality and steady your capacity. Developed by ICMA and the League of Women in Government, and sponsored by ICMA Strategic Partner Cigna, this event will inspire all local government professionals to gain control over the whirlwinds in their work and home life. Registration is complimentary, courtesy of Cigna.
New, Reduced Membership Dues
A new, reduced dues rate is available for CAOs/ACAOs, along with additional discounts for those in smaller communities, has been implemented. Learn more and be sure to join or renew today!