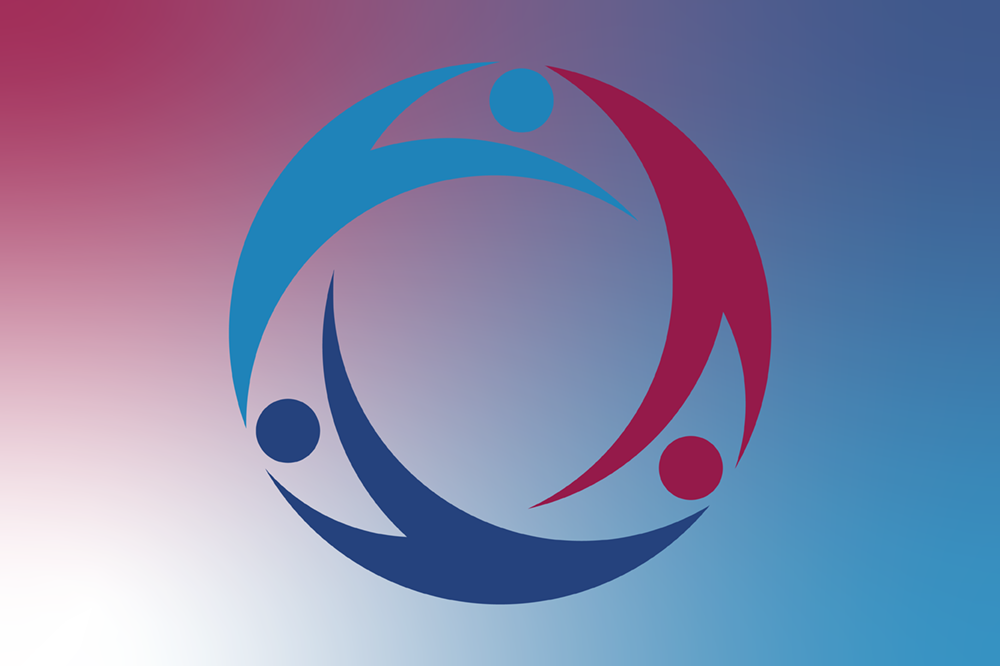 On November 24, 2020, ICMA—in collaboration with the Kettering Foundation and the National Civic League—launched the Leadership Institute on Race, Equity, and Inclusion with the goal of helping managers build and strengthen their ability to engage with a public that often feels sidelined and reluctant to get involved and to recognize and address issues of race, equity, and inclusion. On January 30, 2021, the inaugural class began its work with 23 local government professionals, who embarked on a 12-to-18-month journey of interactive learning, networking with colleagues, and engaging discussions of the key leadership issues surrounding racial equity.
2021-22 Fellows of the Leadership Institute on Race, Equity, and Inclusion
Kristi Aday, assistant city manager, New Braunfels, Texas
Lunda Asmani, chief financial officer, New Canaan, Connecticut
James Bennett, ICMA-CM, city manager, Biddeford, Maine
David Cline, city administrator, Tukwila, Washington
Pam Davis, assistant city manager, Boulder, Colorado
David Ellis, ICMA-CM, county manager, Wake County, North Carolina
Raymond Gonzales Jr., county manager, Adams County, Colorado
Sara Hensley, deputy city manager, Denton, Texas
Maria V. Kachadoorian, city manager, Chula Vista, California
Lauren Lai, finance director, Milpitas, California
Oryan Lowry, town administrator, Bladenboro, North Carolina
James Malloy, ICMA-CM, town manager, Lexington, Massachusetts
Sarah Medary, ICMA-CM, city manager, Eugene, Oregon
Mona Miyasato, county executive officer, Santa Barbara, California
Tanet Taharka Myers, assistant city manager, Brunswick, Georgia
Karen Pinkos, ICMA-CM, city manager, El Cerrito, California
Vicki Rios, assistant city manager, Glendale, Arizona
Stephen (Steve) Ruger, deputy city manager, Rio Rancho, New Mexico
Michael Sable, ICMA-CM, assistant city manager, Bloomington, Minnesota
Todd Schmidt, ICMA-CM, village administrator, Waunakee, Wisconsin
Maura Black Sullivan, ICMA-CM, chief operating officer, Metro Nashville Public Schools, Nashville, Tennessee
Mark Washington, Ed.D., ICMA-CM, city manager, Grand Rapids, Michigan
Pamela Wideman, director, housing & neighborhood services, Charlotte, North Carolina
Key to the work of the institute is shared learning and the development of innovative professional practices. Research questions include:
What happens when interrelated networks of people engage around the shared challenge of addressing race, equity, and inclusion?
How do managers balance the demand for efficiency, effectiveness, and economy, while preserving democratic processes that require citizens to co-produce public goods with government?
What are some of the institutional barriers that inhibit the realignment of professional routines with the way citizens in communities work? 
How can managers translate their special knowledge in ways citizens can understand?
How can managers recognize community assets and resources that can contribute to addressing shared community problems?
Now accepting applications for the 2022-23 Leadership Institute: Apply today!
The institute's activity and dialogue are outlined below. Each of the fellows also committed to completing a capstone project based on their participation in the leadership institute. Capstone concepts are reviewed by several fellows each time the group meets, and work will begin in earnest in the fall. Capstone results will be shared with the membership.
February 23: The fellows met for the first time and participated in an orientation and team building session to get to know one another before diving into content.
March 23: Guest speaker Matt Leighninger, former interim co-president, vice president of public engagement and director of the Yankelovich Center for Public Judgement. Leighninger is now the head of Democracy Innovation at the National Conference on Citizenship.
April 27: Leadership Dialogue: City Managers Exploring Response to High Profile Events, facilitated by Martin Carcasson, director, Colorado State University Center for Public Deliberation. Covered the impact of the Derek Chauvin trial, Black Lives Matter, civil unrest, and the role of leadership in response to high profile events.
May 25: Guest speaker Benoy Jacob, associate professor & program coordinator, interim director of the MGM Resorts Public Policy Institute at UNLV. Jacob's research focuses on the growth and governance of cities; in particular, issues of public finance, state and local relationships, and social diversity and equity.
June 28: Guest speaker Kathleen Yang Clayton, clinical assistant professor, public administration, University of Illinois, Chicago. Clayton's experience in social justice and racial equity campaigns includes immigrant and voting rights issues, with a current focus on expanding the use of racial equity policy analysis across a range of sectors and issue areas.
July 12: Kettering Foundation research week guest speakers Gary Glickman and Jade Berry-James, co-chairs of the National Academy of Public Administration's Standing Panel on Social Equity, engaged participants in conversation on the research and practice of social equity that the standing panel encourages and supports. 
August 24: Connection opportunity to discuss struggles and successes by the fellows. Since a key objective of the institute is to allow honest dialogue with and among the fellows, this open meeting provided an opportunity for courageous questions and conversation.
September 28: Living Cities: Closing the Gap Network. Elizabeth J. Reynoso, co-lead of the Closing the Gaps Network and Joshua Robinson, senior associate, Network manager for Living Cities, led the discussion. Closing the Gap is a 10-year network, launched with over 20 cities committed to racially equitable outcomes for residents by transforming government policies, practices, and operations. The presentation included discussions about Living Cities, with a focus on closing racial income and wealth gaps through increasing inclusive local government procurement, strengthening entrepreneurial ecosystems centered on entrepreneurs of color, and public servant racial equity leadership development.
October 26: Martin Carcasson, director, Colorado State University Center for Public Deliberation. Carcasson's research focuses on rhetoric and contemporary public affairs, and the interdisciplinary theory and practice of deliberative democracy and collaborative governance.
November and December will provide opportunities for capstone discussions.
The application period for the next class is open. For details and to apply, visit the website.
---

New, Reduced Membership Dues
A new, reduced dues rate is available for CAOs/ACAOs, along with additional discounts for those in smaller communities, has been implemented. Learn more and be sure to join or renew today!