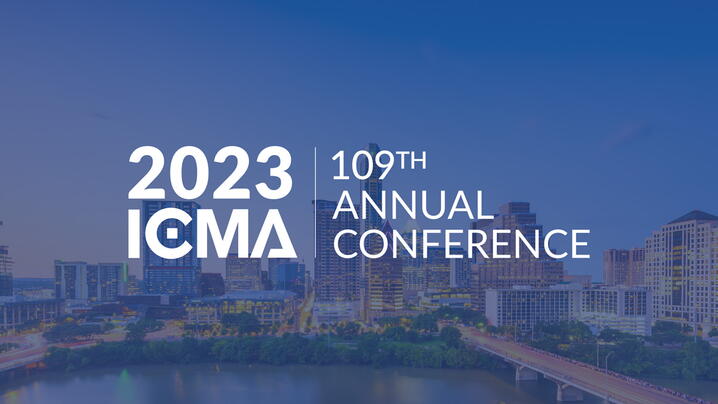 The Cal-ICMA and J. Thomas Lundy scholarships are awarded to a select few outstanding individuals from diverse communities and regions, aspiring to develop and grow in local government leadership. These scholarships provide an invaluable opportunity for recipients, who might otherwise face barriers, to participate in the enriching ICMA Annual Conference, fostering inclusivity and promoting a broad spectrum of perspectives within the field.
Four recipients this year shared highlights from their Austin experience.
 
Traci Boyl, senior analyst, Ukiah, California
A Texas-Sized Transformation: The 2023 ICMA Conference in Austin
From ethical quandaries to employee engagement programs, community policing strategies, and tips for transitioning from management to executive roles, this year's ICMA conference was jam-packed with engaging topics, networking opportunities, and career-changing perspective shifts. Reflecting on my recent trip to Austin for the ICMA conference, I find myself eager to share the knowledge I gained and the personal journey that brought me to this point in my career.
Exploring Austin's Unique Charms
Beyond the conference sessions, the city itself offered numerous delights. As I made my way back and forth from the convention center to the hotel in downtown Austin, I couldn't help but be captivated by the vibrant atmosphere of Sixth Street and quickly immersed myself in the local scene. The warm Texan evenings were perfect for savoring BBQ brisket while listening to live music in one of the city's many outdoor venues.
One evening, I ventured to the Elephant Room, a cozy club where live jazz filled the air until I couldn't keep my eyes open any longer. Another evening, I paddled Lady Bird Lake toward Congress Bridge, where I witnessed North America's largest bat colony emerge from under the bridge for their nightly feeding while catching a breathtaking view of the city's skyline. These unforgettable experiences added an extra layer of enjoyment to my time in Austin.
A Shift in Perspective
However, the most significant takeaway from my trip to ICMA's conference was a profound change in perspective. It wasn't a particular session, speaker, or single moment that triggered this transformation. Instead, it was the cumulative effect of being surrounded by high-level professionals, engaging workshop sessions, motivational speakers, and the experience of stepping out of my comfort zone in an unfamiliar city.
As I engaged with fellow professionals, I realized that my professional journey has been shaped by a series of challenges and personal growth experiences. It isn't just about acquiring knowledge and skills; it is about navigating complex interpersonal relationships with peers, bridging political divides, and managing limited resources to accomplish big projects while balancing the demands of my family, small business, and personal interests.
The Path Forward
The Austin conference clarified my career trajectory in a way I hadn't anticipated. I now see a clear path forward, leading me upward in my career. However, it's more than reaching the next rung on the ladder; it's about using the knowledge and insights gained at the conference to excel in a role that demands adaptability, resilience, and a deep commitment to public service, a role that I am ready to embrace.
In conclusion, my journey at the conference was a transformative experience. From the enriching sessions to the cultural immersion in the city's offerings, it was a trip that combined professional growth with personal exploration. I want to thank all of the people who made my journey possible: City Manager Sage Sangiacomo and Deputy City Manager Shannon Riley, of Ukiah, and the Cal-ICMA Scholarship Committee. The Austin conference will forever hold a special place in my heart as the backdrop to this pivotal moment in my career.
---
Janis Gallagher, county manager, Pitt County, North Carolina
I am grateful to have attended the 2023 ICMA Annual Conference in Austin/Travis County, Texas, with the assistance of the J. Thomas Lundy Scholarship awarded by the National Association of County Administrators (NACA)!  As a new county manager serving in a rural eastern North Carolina county, this scholarship provided me with an opportunity to gain valuable insights on leadership and substantive topics affecting local governments, as well as network with managers from around the globe.  It also introduced me to and gave me better understanding of NACA, ICMA, and many valuable partner organizations that exist to support local government managers. 
I felt a warm welcome by ICMA at the first-time attendee meet and greet, where I met students and colleagues from the East Coast to the West Coast, up to Canada and over to Israel. Their perspectives reinforced how we as managers from around the country and throughout the world have far more in common than we have differences, and I was excited to take some of the innovative ideas they shared back home to Pitt County for consideration here.  The general session speakers left me feeling more knowledgeable and inspired.  I took away many practical tips from educational workshops on sustainability, budgeting, employee recruitment and retention, the arts, and more.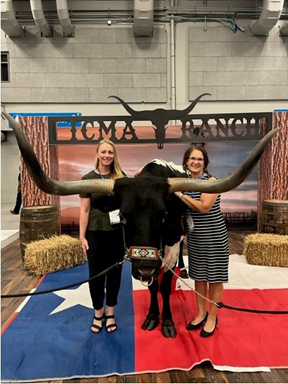 One of the most interesting and valuable sessions for me was the NACA Idea Exchange. The synergy from county leaders in what turned out to be a very crowded room was awesome, and the ideas shared on relevant topics were worth taking home and replicating.
The work was certainly balanced by a good bit of fun as well. 
I've attached a picture of me and Jennifer Schoeneck, an economic developer in Escondido, California, posing with a real Texas Longhorn in the exhibit hall Sunday evening! I experienced authentic Austin breakfast tacos with Joseph Gacioch, manager in Ferndale, Michigan.  Delicious food and networking with fellow North Carolinians at the North Carolina City and County Manager Association off site event Monday evening was also a highlight.
I remain so appreciative of the opportunity to have received the NACA scholarship!  The insights gained from this experience will have a tremendously positive impact on my work and career as a county manager.
---
Claire Coleman, budget/financial services manager, El Cerrito, California
Attending the 2023 ICMA Annual Conference in Austin, Texas, offered me an extraordinary opportunity to meet local government leaders from across the country and around the world, and to witness the strength of solidarity and support throughout the profession.
In one memorable encounter, I met the head of ICMA Europe, Peter Agh, who is from Slovakia. I studied abroad in Slovakia as a Rotary Exchange student for a year and fell in love with the country. Since then, I rarely have opportunities to meet Slovaks and practice my language skills. It was a particular joy to get to speak some Slovak and connect two parts of my life that had, until then, seemed entirely separate. It was exciting and humbling to see ICMA's sweeping global reach and the ways that the shared values of good governance and effective municipal management cross national and cultural boundaries.
Throughout the conference, the theme of support, community and solidarity underpinned both the sessions and social events. On Monday, the city managers of Uvalde, Texas, and Highland Park, Illinois, shared their experiences of leading their cities through the aftermath of mass shootings. They both exhibited extraordinary strength and vulnerability in the face of profound grief, and spoke of the ways that their ICMA peers from around the country reached out and provided crucial advice and support.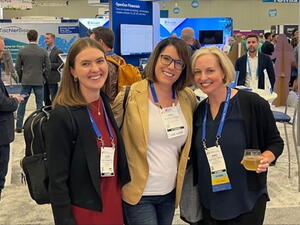 Later that day, a session on supporting the council-manager form of government emphasized how we can find new solutions to challenging circumstances by learning from the experiences of leaders at other public agencies.
The ICMA Annual Conference gave me an opportunity to learn, meet new people, and reconnect with old friends and colleagues.  But most of all it exposed me to the underlying value that ICMA provides to the profession. Thank you very much to Cal-ICMA for supporting me and creating the opportunity for me to attend, learn, and grow as a local government professional.
---
Katrina Titus, senior management analyst, Ventura, California
Prior to my attendance at the ICMA Annual Conference, I had heard of its reputation for outstanding content, valuable networking opportunities, and exposure to the latest trends in local government management. However, my inaugural experience at the conference in Austin, Texas, exceeded my expectations.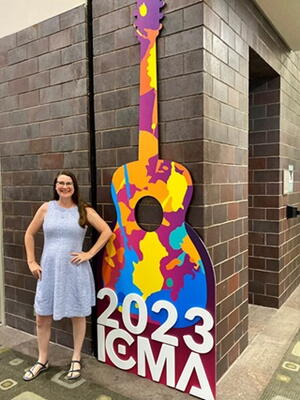 This opportunity undoubtedly broadened my knowledge and perspective, enabling me to bring innovative ideas and best practices back to the communities I serve. As a dedicated public servant, being able to attend this conference was a transformative experience in my professional growth and provided me with insights into a variety of career paths.
Among the standout sessions, "How AI is Driving Innovation in Government" prompted me to consider the potential of AI while emphasizing the importance of maintaining the human element. "Making Paid Family Leave a Reality in Small and Medium-Sized Cities" underscored the significance of investing in employees, and Emmitt J. Smith's keynote address masterfully interwove his personal journey with lessons of perseverance.
Perhaps most notably, I valued the candid conversations with peers about their strategies for achieving a better work-life balance. These honest and vulnerable insights empowered me to find an equilibrium between the joys found in both my professional and family life.
I am grateful to Cal-ICMA Scholarship and Events Committee for believing in my potential and investing in my future. I look forward to integrating and sharing my knowledge with great enthusiasm and appreciation.
---
Learn more about the Cal-ICMA and J. Thomas Lundy scholarships, or forward to staff or colleagues you know who can benefit from attending the 2024 ICMA Annual Conference in Pittsburgh.
New, Reduced Membership Dues
A new, reduced dues rate is available for CAOs/ACAOs, along with additional discounts for those in smaller communities, has been implemented. Learn more and be sure to join or renew today!